Solid State Logic has appointed Stage Craft International as its large-format console distributor for the Philippines.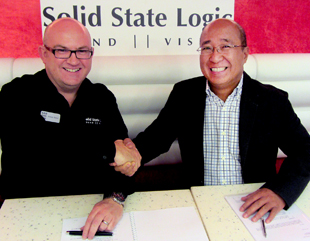 Founded in 1987, Stage Craft International has established itself as the largest source for professional sound, lighting and video products and services in the region. The agreement covers SSL's C10 HD, C100 HDS, Duality SE and AWS consoles, and will enable both companies to improve customer relationships and service.
'Stage Craft International has a long and successful track record, a fine portfolio of products and a great deal of respect from their customers,' says SSL Regional Sales Manager, Anthony Gofton. 'The company will be at the centre of developing the broadcast and music markets for Solid State Logic in the Philippines, and recently held demonstrations and seminars for the C10HD Compact Broadcast Console in Manila as one of its first initiatives.'
'SSL is a prestigious and forward-thinking company, and we hope very much to be able to introduce our many broadcast and music customers to them, while establishing a strong sales and support base for SSL in the Philippines,' adds Stage Craft International Sales & Marketing Director, Antonio Garalde.
More: www.stagecraftintl.com
More: www.solidstatelogic.com