Symetrix now offers a free online training programme for its SymNet Edge DSP worth four InfoComm CTS RU credits.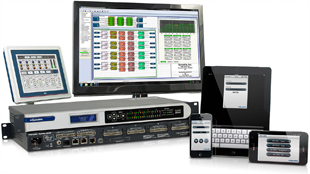 Symetrix SymNet Edge DSP was designed to meet the requirements of the bulk of commercial sound installations. SymNet Composer software manages all aspects of the Edge hardware including audio, control and security with an drag-and-drop CAD-style interface.
Each lesson in the training programme is presented as a short, easy-to-understand video with an assessment. Participants who complete the online training and answer at least 80 per cent of the questions correctly at the end of every chapter are awarded a SymNet Composer Training Certificate, and will be added to a list of certified SymNet Composer users. Test-out options are available.
The videos, which are also available to users who opt not to register for certification, are available for free download.
'We've worked very hard to ensure that every aspect of SymNet Edge works as fluidly and intuitively as possible,' says Symetrix CEO, Paul Roberts. 'We've taken the same care in preparing the online training videos for SymNet Composer – each video covers essential aspects of SymNet Composer and its integration with a SymNet Edge system in easily digestible pieces. Clear graphics and animations demonstrate concepts visually, and the assessments at the end of each section demonstrate comprehension worthy of InfoComm CTS RU credits, as well as concepts in need of review. Because the videos are available to anyone anytime, the training represents a valuable asset for integrators that can be accessed whenever needed.'