Allen & Heath has appointed a new Xone distributor in Australia – the Hills SVL Group.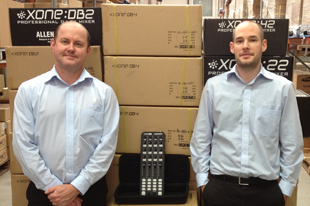 With eight offices and warehousing facilities across Australia, along with a committed team of more than 100 staff, Hills Sound Vision & Lighting has a firm footing within the DJ market and relationships with all major MI chain and DJ stores across the country.
'We are delighted to be involved with the Xone team,' says Don McConnell, Audio Division manager for the Hills SVL Group. 'They offer some truly innovative products and it's obvious that the developers are passionate about the DJ market and the needs of both professional and up and coming DJs. We look forward to a long and successful relationship.'
'By joining forces with a partner that shares our passion for fabulous sounding products and truly great service, our alliance with Hills SVL will continue to build Xone's reputation in Australia,' says A&H Regional Sales Manager, Bardy Hayes.
More: www.hillssvl.com.au
More: www.allen-heath.com