Established in Hubei Province 58 years ago and operated under the provincial Ministry of Education, Wuhan Technical College of Communications has been named Best Model Unit of Hubei Province three times.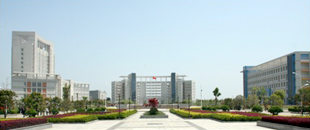 Recently opened, its Multimedia Hall is a multi-functional room capable of hosting events ranging from conventions and conferences to academic seminars for its students' literary and arts activities. With such diverse roles, it required a flexible and high quality audio and video system.
The company chosen to specify and install the technical system was Wuhan Yin Tian Technical Co, which offers everything from acoustic design, interior decoration, audio and video design to installation and system adjustments. The project was begun in February and completed at the end of April 2012, with Yin Tian immediately faced with the hall's challenging echo and reverb. With audio the most critical aspect of the installation, the team gave careful consideration to designing and choosing the right materials for acoustic treatment of ceilings, floors and walls, even selecting the most suitable desks and chairs.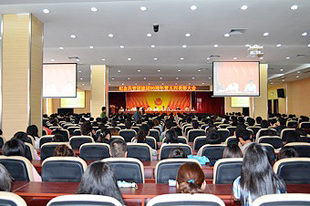 After testing and comparing available systems, Chief Engineer Zhong Xiang Zhou and his team chose HH loudspeakers, Ashly digital processors and a Mackie Onyx32.4 mixer. The combination was judged to be capable of handling conferences, drama productions and performance equally well.
The audio installation for the hall comprises four HH VRE-215 loudspeakers for the main system, with six HH TRE-115 as extension loudspeakers located around the room. For arts performances, four HH TNS-118s are additionally used as subwoofers. The stage is also equipped with speaker feeds for HH VRM-215 monitors, which can be easily deployed. All the loudspeakers are powered by HH SR2000 or SR900 Scalar series power amplifiers.
After the construction was competed, the hall hosted an arts performance and an award ceremony for a local organisation. Attendees included the executives of the college, audio experts and students – who all praised the performance of the audio and video system in the Multimedia Hall of WTCC.
'HH products are not just good quality and stable, but the focus on performance makes them sound good. They made the efforts of our team for several months worthwhile,' says Zhong Xiang Zhou.
More: www.hhelectronics.com
More: www.laney.co.uk