Malaysia rental company Digital Aid has become an L-Acoustics Rental Network Agent.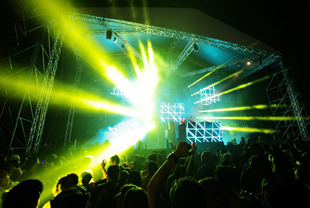 More widely known as D8, the company has purchased a Kudo WST line source system with SB28 subwoofers from local distributor, Sennheiser Electronic Asia. The system has already been used on several festivals and events including Future Music Festival Asia and Zouk@Sepang, both held at the Sepang International Circuit Formula 1 track outside Kuala Lumpur.
These one-day events transform the Formula 1 track into an outdoor party for thousands of air-punching ravers, with emphasis on the best sound, lighting and production to showcase the live international and local dance acts.
More: www.l-acoustics.com
More: www.sennheiserasia.com
More: www.d8projects.com