The Audio Division of AC Entertainment Technologies is to hosting two UK events dedicated to the Yamaha CL series of digital mixing consoles. Held in conjunction with Yamaha, these will take place on Tuesday 29 May in Leeds and Thursday 28 June in High Wycombe, at AC-ET's demo facilities. The events will each consist of three identical sessions, scheduled for 11am, 1pm and 3pm – to give flexibility to interested parties to fit into their schedules.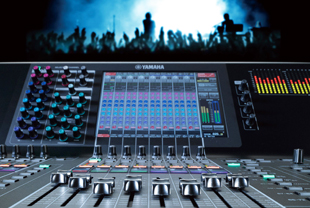 AC-ET is among the first of a select number of high-end UK Yamaha dealers to take stock of the desks, which were unveiled at the Pro Light & Sound exhibition in Frankfurt.
The programme for each session will include showing the CL Series launch presentation, a Q&A session, and a hands-on workshop, which will allow attendees to investigate the features of the digital live desks.
The CL Series' comprises three consoles, for all scales of live show – CL1, CL3 and CL5 - ranging from 48 to 72 mono, plus eight stereo inputs, all featuring 16 DCA's and 24 mix/eight matrix output buses. Some of the many innovations and refinements include enhanced Channel Select functions and User Defined knobs, all based around the Centralogic interface.
Developed in collaboration with Rupert Neve, the CL Series includes a Premium Rack with a Rupert Neve Designs five-band Portico 5033 equaliser and a Portico 5043 compressor/limiter. An effects rack with VCM analogue circuitry modelling technology is also standard.
Two new rack-mountable I/O units – Rio3224-D and Rio1608-D - can be used in a variety of combinations and configurations running via Dante protocol. The console is also optimised for live multitrack recording at the touch of a button, utilising Steinberg's Nuendo Live DAW software for Mac or PC.
The Open Days are completely free and will include lunch and refreshments provided throughout the day, and a prize draw to win various branded swag and other goodies.
AC-ET's dedicated audio sales representatives will also be available to visit customers' premises for CL Series demonstrations, should they not be able to attend one of the open day sessions.
Contact: This email address is being protected from spambots. You need JavaScript enabled to view it.
More: www.ac-et.com