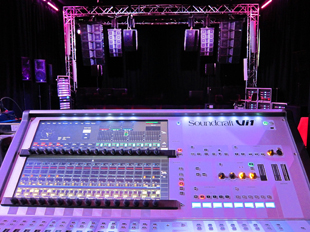 Sound Technology – the UK and Eire distributor for Harman Pro's JBL, Soundcraft, Crown, AKG, BSS and dbx brands – is opening a pro audio demonstration facility.
Expanding the company's offices in Hertfordshire, the 4,000-sq-m premises provide an environment for installers, consultants, resellers and hire companies to listen to a comprehensive selection of the Harman Pro portfolio. The central listening space features a number of JBL loudspeaker series including VerTec VT4888 and VT4886 line arrays (and soon the JBL VTX flagship line array), the new Marquis Dance club series, Application Engineering premium speakers for installation and CBT passive line array columns designed for difficult acoustic environments. JBL's portable PA ranges are also represented with VRX, PRX and Eon loudspeakers all on permanent demonstration.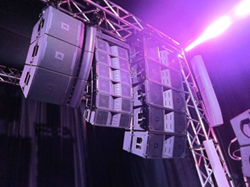 The loudspeakers are powered by Crown i-TechHD VRacks, ComTech DriveCore, CTs, CDi and XTi amplifiers, and the system is controlled by a BSS Soundweb DSP network. Soundcraft's Vi and Si Compact digital consoles are provided along with AKG DMS700 digital wireless.
'Sound Technology has made a substantial investment in this facility to support our pro audio customers in the process of selling and supporting Harman Professional product,' says Sound Technology MD, David Marshall. 'I urge our customers to take full advantage of this and for them to host their own clients here, enabling them to demonstrate Harman audio quality at every stage of the audio chain. The facility also increases our ability to offer training on product lines beyond the BSS and Soundcraft training already on offer and I look forward to welcoming as many of our customers as possible here in the coming months.'
Contact: This email address is being protected from spambots. You need JavaScript enabled to view it.
More: www.soundtech.co.uk