UK music producer, songwriter and remixer Jake Gosling has added an Audient ASP008 mic preamplifer to the outboard in his Sticky Studios.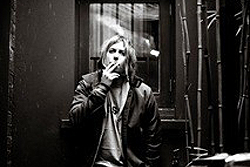 Best known for his collaboration with artists such as Ed Sheeran and Wiley, Gosling has modelled Sticky Studios around his old DDA console – also developed by Audient designer, David Dearden. The eight channels of premium mic preamplifier in a compact 1U-high unit bypasses the desk mic pres and converters in the multichannel interface, bringing the classic desk into line with current operation.
Supplied by high-end studio sales specialist Kazbar Systems, Gosling is enthusiastic about the set-up: 'Kazbar Systems lent me the ASP008 as we needed extra mic pres for our DAW,' he says. 'I was instantly impressed with how dynamic and punchy the pres sounded and we've been equally impressed with how well the instrument inputs perform when used with our synths. I would highly recommend ASP008 to prospective musicians.',
Most recently Goslingco-produced Paloma Faith's album Fall from Grace alongside Nellee Hooper. He has also released a number of official remixes under the alias Sketch Iz Dead for Lady Gaga, Timbaland, Justin Timberlake, Kerri Hilson, Wale and Far East Movement. He has also been involved in developing a number of new artists – Ed Sheeran was 'discovered' by Gosling when Ed was15, and proved himself when his album + went triple platinum (more than 900,000 sales) earlier in 2012.
More:
www.kazbarsystemsinc.com
More:
www.audient.com