Following its recent acquisition of Imagine Research, iZotope Inc has now entered into a licence agreement with Cedar Audio for the iZotope RX 2 Spectral Repair module.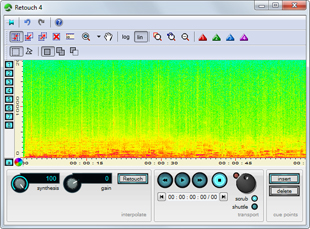 The non‐exclusive license (to US Patent No. 7,978,862) covers the use of a method of editing audio using spectrogram‐based interface devised by Cedar Audio.
'iZotope strives to provide its customers with a wide range of high-quality repair tools, and Cedar Audio has played an important role in establishing this industry,' Mark Ethier, iZotope CEO explains. 'We're happy to be working with Cedar to continue to provide these solutions to our customers.'
'While Cedar will always seek to protect its rights in its technology, we welcome licensing opportunities,' Cedar Audio MD, Gordon Reid adds. 'We look forward to future collaborations.'
Since its establishment in 1988, Cedar Audio has invested heavily in ground-breaking audio signal processing research. It has pioneered innovations in addition to spectral editing, including real-time audio restoration systems, the 'split and recombine' decrackle algorithm, broadband noise reduction without a spectral fingerprint, sub-sample dynamic phase/time correction, digital declipping, and speed correction without a reference tone.
The company continues to innovate in the film and broadcast industries, as well as in products for sound archives and libraries. It is a world leader in the fields of noise reduction and speech enhancement for the forensic and security sectors.
See also:
More: www.cedaraudio.com
More: www.izotope.com