Midas has announced the first sale of the Pro2 live audio system into the Slovakian market.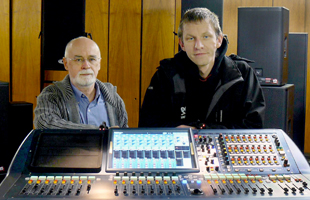 Facilitated by Midas' Slovakia distributor SBL Acoustics, the sale was made Patrik Kvacka, who runs his own rental company in Slovakia's political and cultural capital of Bratislava. The new console has already been used for concerts by eclectic Berlin collective Jazzanova and British jazz and electronic band, The Cinematic Orchestra.
Kvacka ordered the mixing system after attending a demonstration of the console for the Slovakian sound industry – also held by SBL, and attended by more than 60 sound specialists and engineers.
'The dimensions of the Pro2, combined with its weight, capabilities and price, is exactly what I was looking for,' says Kvacka, who has several years' experience of mixing on a Midas Pro6. 'The Pro2 gives me everything that I need.'
More: http://www.sbl.sk
More: www.midasconsoles.com