The historic Théâtre Musical de Pibrac (TMP) recently elected to overhaul its audio distribution network and upgrade its analogue desk to digital – updating its existing Soundcraft console and installing a Riedel Communications RockNet backbone.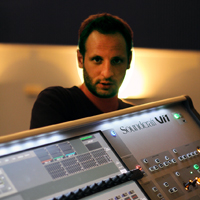 'We needed a desk both to run our own shows and for the incoming productions – and therefore it needed to be one that would be familiar to the bulk of technicians,' says theatre director, Stéphane Novak. 'In particular we were looking for a compact desk, with good de-esser and compatibility with the RockNet card for the stage preamp.'
The popular concert and music venue is situated ten minutes from the centre of Toulouse, and stages visiting shows as well as producing its own with resident company, Figaro & Co. Centred on an amphitheatre-style main auditorium that seats 448 (750 standing), it also has a lobby, exhibition area, café theatre, rehearsal and reception areas.
Before making its choice, three of the theatre's technical team reviewed several leading mixing consoles, but a demonstration swayed their order the a Soundcraft Vi1, which was supplied by local dealer, Spotco. This was delivered and accompanied by after-sales training from the supplier, and then put straight into service.
The Vi1 is the smallest of Soundcraft's Vi digital range, which began with the Vi6. This takes the platform to a more affordable level with a reduced footprint that retains the Vistonics user interface and signature Vi sound quality. The Vi1 represents a standalone console package with 32 channels of analogue input (64 channels to mix when attached to stagebox) to 27 analogue outputs, plus six digital inputs, four stereo FX returns and six digital outputs in one chassis.
'We are satisfied that we made the correct purchase,' Novak reports. 'We particularly like the quality of the EQ, the onboard dynamics and the routing.'
Pibrac may only have a population of 8,500 but the city can be proud that the local commune has invested in a facility that is so highly appreciated.
More: www.soundcraft.com
More: www.riedel.net