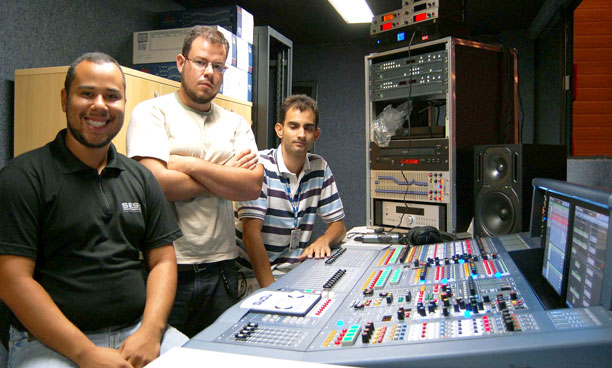 One of Brazil's newest venues, the SESC Gama Theatre with a sound install from A/V company Projesom, based around a Midas Pro6 digital desk.
Located in Brazil's capital city, Brasilia, the 400-seat venue opened in April to host productions ranging from plays to rock concerts. 'Three years ago we installed a Midas Verona 480 for the same client in another theatre,' says Ruslan Viana, Projesom's chief audio engineer, 'but it was time to take the step forward to Midas digital. It has been a great success.'
Along with the Pro6, Projesom – which has been serving the audio and A/V industries industry for more than 30 years – installed four Klark Teknik DN1248 splitters to enhance the new theatre's audio capabilities. Projesom will also provide on-going training and support for the theatre's in-house engineers with Viana recently accredited as a Midas-qualified trainer at the company's UK headquarters.
Midas distributor, Teleponto also earned the praise of Projesom owner João Carlos Wilbert: 'The deal was made possible thanks to Teleponto's logistic and technical support,' he says. 'We look forward to many more projects using these quality products, backed by great service.'
Projesom has also begun work on the 900 seat SESC Palladium Domus Artium theatre in Belo Horizonte where a Midas XL8 will be installed at FOH and a Midas Pro6 as a stage monitor console. The theatre is due to open in October 2010.