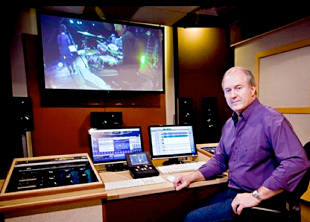 API continues its push into South America markets with the appointment of Visom Digital as its exclusive distributor for Brazil.
With a 25-year track record serving Brazil's pro audio community – providing mixing, mastering and recording services as well as top-of-the-line equipment sales and service – Visom Digital's aim is to encourage the uptake of innovative recording techniques.
'For most distributors, a line like API is a gem to be treated with great consideration of its tradition,' says Visom owner and founder, Carlos de Andrade. 'For Visom, API is not a brand. It is a passion and a bit of our history. We will not just sell API. We will evangelize and educate our clients on the ownership of an important part of audio history in a time where exceptional music found its match and made it to eternity.'
Visom's repertoire of clients includes EMI, Universal, Warner Music Group, Paris Films, Sony DADC, Joao Bosco, Rita Lee, Maria Bethania, Ney Matogrosso and Ritchie Outravez.
More: www.visomdigital.com.br
More: www.apiaudio.com