South Africa's largest rental company has taken further L-Acoustics components to complement its existing inventory of Kudo, V-Dosc, dV-Dosc and ARCS.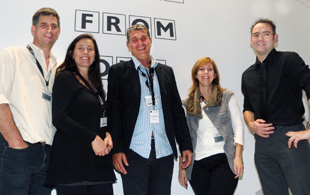 The additions to Gearhouse South Africa's inventory comprise 48 Kara, 12 ARCSII and 12 Kudo WST line source cabinets, eight SB28 and 24 SB18 woofers and 22 LA-Rak touring racks equipped with LA8 amplified controllers.
South Africa is becoming an increasingly regular call on the international touring circuit. Combined with an increase in the domestic market, Gearhouse felt the extra investment in L-Acoustics was necessary to service the largest of these events. The company also wanted to update its amplifier platform with the LA-Rak and LA8 platform. And the company regards the new ARCSII is a perfect extension to its existing L-Acoustics inventory: 'The small footprint and options in stacking and flying make it an extremely versatile product,' says Andreas Furtner, Audio Operations Manager at the company's Johannesburg branch. 'The compatibility and interchangeability of amplifiers, controllers and cabling with the other L-Acoustics systems reduces the need to hold a lot of different spare parts and units in stock.
'Although we will mostly be using these as sidefills in connection with dV-Sub or SB28 subwoofers, and as frontfills, outfills and downfills on larger shows, we can also use them in smaller venues as a full range system for live performances. We have already used them on a recent tour by Indian singer Sonu Nigam tour.'
More: www.l-acoustics.com
More: www.gearhouse.co.za