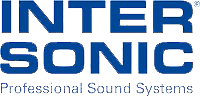 Australian designer and manufacturer of digital and analogue interface and signal processing products, ARX Systems, has announced the appointment of Horten-based Intersonic AS as its new distributor for Norway.
Headed by Norwegian audio identity 'JP' Westerlund – formerly of well-known distributor PSS – Intersonic was established in 2011 by JP as a joint venture with distribution heavyweight Intersonic AB of Sweden. The aim of the company is to 'continue the trusted values PSS was renowned for'.
Along with ARX, Intersonic also represents high-end audio manufacturers Camco, Coda Audio, Sabine andOrban among others, positioning the company as one of the leading suppliers of high-quality audio equipment in Norway.
More: www.intersonic.no
More: www.arx.com.au