Klotz Cables has announce an exclusive distribution partnership with MusicLink Australia.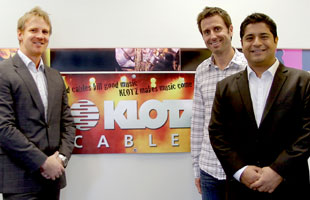 Australia's leading distributor of musical instruments, audio technology products, drum and percussion products, DJ equipment and sound reinforcement products for more than 40 years, MusicLink has an extensive sales, warehouse and distribution facility based in Melbourne, and a team of sales representatives in all Australian capital cities, as well as a network of over 400 retailers around the country.
MusicLink's stable consists of nearly 40 world-class brands and thousands of products catering to the music, audio, and recording industries.
Klotz Cables is known for its modern production technology and sophisticated testing procedures, with the entire production process monitored and computer-controlled throughout. This combination of advanced technology with strategic use of precision hand-crafting has won over artists including Joe Bonamassa, TM Stevens and Matthias Jabs, who have worked closely with Klotz on their own signature cables.
With an exclusive packaging for all Klotz cable products in Australia, the first shipment of Klotz Cables will arrive early in June at the MusicLink warehouse ready for distribution to all retailers.
More: www.klotz-ais.com