The APRS has announced increased TAP grants of £1,800 for UK companies exhibiting at the AES Convention in Budapest.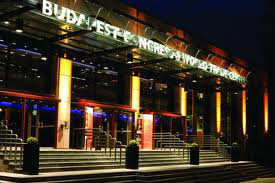 AES executive director Bob Moses reports that, the grant is available to any eligible UK company wishing to exhibit at the event, which is set for 26-29 April 2012 at the Budapest Congress & World Trade Center.
'We invite all UK-based AES exhibitors to take advantage of these huge benefits,' Moses says. 'They will allow you to access the relatively untapped markets within Eastern Europe. Flights and hotel accommodations in Budapest are extremely affordable in comparison to the rest of Europe. The AES has also made an effort to keep stand rates at a minimum to make it a worthwhile package.'
APRS is also to host a Networking Reception on 27 April, to which all UK exhibitors their customers and distributors are invited. With help from the British Embassy's UKTI's experts in Hungary, the AES will also ensure as many potential clients as possible within Hungary will be invited to the reception.
Companies that are uncertain wherther they qualify are invited to contact This email address is being protected from spambots. You need JavaScript enabled to view it. who will go through the process.
The deadline for applications is 9 March.