'Part of our job consists of overseeing the foreign dialogue recordings for most of the games published by EA,' says Fernando San Nicolas Serrano, from Electronic Arts' Central Development Services in Madrid.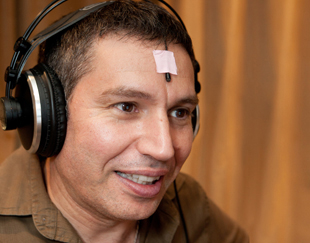 The latest recording have been made at La Marque Rose in Paris for French dialogue recording for new versions of the award-winning Battlefield 3 first-person shooter that was released in 2011 for Microsocft's Xbox 360, Sony PS3 and PC platforms.
'We've recently been using the DPA 4061 on dialogue recordings for Battlefield 3 in German, French, Italian, Spanish, Polish, Russian and Japanese,' Serrano confirms. 'The DPA 4061 was our first choice for the motion capture scenes dubbing, recreating as much as possible what was done on the mocap [motion capture] stage in the original version, with the 4061 mounted on the talent's forehead.
'We were striving to improve the quality of the actors' performances by allowing them to move more freely, instead of the accepted convention of staying perfectly still, at a certain fixed distance away from the microphone,' he adds.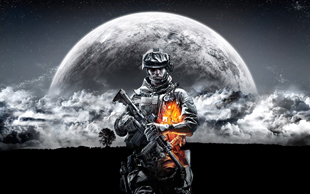 Fernando and his team found that the 4061's placement, polar pattern and overall sound quality provided the required results, overcoming specific challenges of the recording: 'We are always looking for a compromise between a natural and smooth sound quality while minimising voice projection inconsistencies, noticeable room reflections and avoiding any excessive proximity effect,' he explains. 'These are some of the endemic issues we usually find in the pursuit of sound consistency when working with as many different languages and recording studios as we faced on Battlefield 3. The DPA 4061 met these challenges admirably.'
See also:
It's all in the game (blog on audio for games)
More: www.dpamicrophones.com