Coming to London's West End from Broadway for a short run at the Vaudeville Theatre, Master Class saw veteran sound designer Jon Gottlieb fly in at short notice to recreate his Broadway design.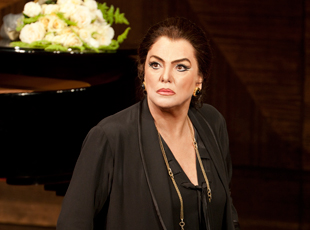 Working on Terrence McNally's Tony Award-winning play with local associate sound designer Crispian Covell and Orbital Sound, they had to work quickly ahead of the official opening in early February 2012.
Gottlieb's involvement with Master Class dates back to the first production in 1995, which clocked up nearly 600 performances. An ardent fan of Meyer Sound loudspeaker systems, Gottlieb was initially concerned about how to replicate his Broadway design in the West End environment in the minimal time available…
'This was a challenging transfer,' he says. 'We knew that we had to hit the ground running from the moment we arrived, and I was hoping that we could replicate the Broadway system as closely as possible. I was extremely pleased to find that Orbital already had an excellent stock of Meyer cabinets, and we were able to build a very similar system – with one major difference. The Vaudeville Theatre does not have any rigging points for a centre cluster, and so I had to rethink this. With a bit of ingenuity, and some very crafty cabinet placements on the proscenium and upstage areas, we managed to create an excellent result. The play is only very lightly reinforced but it has to sound totally natural and directionally perfect, in order to create the right sense of conceptual space within the actress' mind.
'Working with Orbital – and particularly local associate sound designer Crispian Covell – made my life a great deal easier. They were able to supply everything we needed, including lots of extra gear just in case we wanted to do things differently and were incredibly flexible and supportive at every stage. Crispian recommended a d&b audiotechnik E0 surround sound system – something I hadn't worked with before, as on Broadway we simply worked with the in-house surround system – and it sounds just great. It has a wonderful sound and superb quality.
'We have a Yamaha M2000 mixer front of house, as the show uses a surprising number of outputs – between the main system, the surrounds, the onstage foldback for the actors to hear the playback during the monologues, and all the ancillary support systems. The playback runs off two redundant Q.Labs systems, which helped make the transfer a much easier process. We simply took the previous files, made some small changes and were ready to go. The play has had standing ovations every night in preview, so we are confident that we have got it just about right.'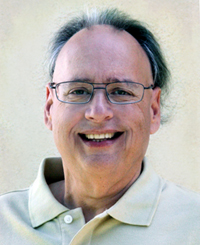 Gottlieb's design involves creating a sound that reflects the very direct communication between Maria Callas and her audience. As she is alternately dismayed and impressed by the students in her master class series, she recollects the highs and lows of her own career – retreating into her mind at the end of each act, with a culminating monologue.
The original design involved working closely with the director, Stephen Wadsworth, who was keen to experiment with a number of elements in the existing sound score. The objective was to sustain a unique aural environment that would be specific to the creative elements of the new production – building on Gottlieb's long-standing experience with the original show, for example in heightening the audience reactions to Callas' performances at La Scala, Gottlieb lightly miked former Cagney & Lacey star Tyne Daly to manipulate her voice in the La Scala sequences, to make it sound as if she was physically there.
The surround system is a key element to this, giving the audience the sense psychologically and acoustically that they are actually at La Scala with Maria Callas.
The main proscenium system comprises Meyer Sound UPA-1P self-powered cabinets with USW-1P subs, complemented by Meyer Sound Galileo 616 digital processors. A total of 32 d&b audiotechnik E0 cabinets are deployed for the surround sound system and, for communications, Orbital supplied the HME four-way DX210 digital radio communications system for the stage management. The sound operator for Master Class at the Vaudeville is Candy Dunn.
More: 
www.orbitalsound.com
More: www.dbaudio.com
More: www.hme.com
More: http://figure53.com/qlab