Although relatively new to the UAE rental scene, Sharp Eye Production is quickly establishing an enviable inventory of high-end equipment. Following its recent acquisition of Clear-Com intercomms systems, the compnay has now taken a selection of DPA 4099 microphones from local distributor, Melody House.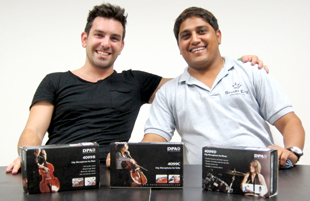 Chosen for their audio quality and flexibility, the mics will be used on event ranging from small- to medium-sized concerts and corporate events.
'The 4099 are clearly the industry standard microphones for violins, sax, trumpet and other wind instruments,' says Melody House Business Development Manager, Dino Drimakis. 'With the use of several kind of mounting clips, Sharp Eye will be able to use the microphone on almost every event making it a great investment. Plus with the microdot connector technology, they can use the microphone wirelessly with pretty much every kind of wireless transmitter out there.'
The 4099 is a clip microphone inheriting the sonic approach from the legendary DPA studio microphones to a new instrument microphone. The 4099 microphone and the comprehensive mounting system is meticulously designed and optimised for various applications that include bass, cello, drums, guitars, piano, saxophones, bass clarinets, brass, violins and mandolins.
More: www.sharpeyeproduction.com
More: www.melodyhouse.ae
More: www.dpamicrophones.com