Living Arts College has taken a Solid State Logic Duality SE to support its degree course in audio engineering, production and promotion.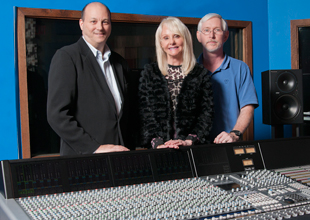 The North Carolina college offers a combination of technical expertise and creative freedom to prepare students for real-world employment. Located in Studio B2R, the Duality was chosen to be the backbone of the programme, giving students access to high-level analogue sound quality and signal routing while controlling DAW software.
'We compared the features and benefits of many consoles, but Duality outweighed anything else on the market,' says Craig Brandwynne, Audio Department associate professor and co-programme coordinator. 'We take students through our different types of studios to teach them how to be an engineer. We not only teach them the gear and wiring, but also how to deal with people when producing or working with an artist, and exposing them to many different kinds of music here at college. Because Duality has sophisticated DAW control built into the console, our students can relate their previous in-the-box home experience with programs like Garage Band to their current academic experience at Living Arts College. This makes Duality the perfect centrepiece for our primary control room. Duality gives our students the opportunity to work on a console found in many top recording studios around the world yielding an employment edge when job hunting upon graduation.'
Supporting 5.1 operation, the Duality control room shares a common studio space and three iso-booths with two smaller control rooms, with the three control rooms surrounding the recording spaces. As all the spaces and rooms are inter-wired, this shared studio plan allows the college to take advantage of space and equipment resources to accommodate the maximum amount of students at any one time, especially when recording live music.
'Living Arts College does not have an associated music college, so we look to book in student bands or outside bands and solo acts for our engineering program,' explains Brandwynne. 'Duality allows us to bring in more live musicians as opposed to using sample-based sounds in programs like Garage Band, Reason or Transfuser. When we record live musicians through Duality, that's where the students get the real deal about sound quality, mic placement and technique, using the onboard dynamics for capture, EQing and compressing after the fact in the mix. Duality gives us the tools to really educate our students in the art of recording and to understand how to create quality sound.'
Another advantage for Living Arts College is Duality's reputation in the industry as a draw for professional clients to use the space. According to Brandwynne, Duality has raised the bar for the college as there isn't another Duality in a 650-mile radius from the college.
'The word is getting out about our Duality,' says Brandwynne. 'Duality is a definite selling point for the audio programme and for booking in sessions where students can participate, possibly earn money and get credit. Everyone, including Roger Kleitz, the president of the college, Debra Hooper, VP and Director and John Taylor my co-director of the audio programme, agreed that this console was the perfect teaching tool.'
More: www.solidstatelogic.com