The new James Burton Foundation Studio in Shreveport, Louisiana, has included Radial Engineering's Workhorse chassis and several 500 series modules in its equipment line-up.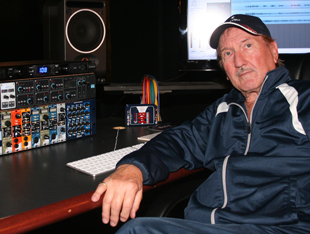 'When the James Burton Foundation approached us about securing these products for their new recording facility we were excited to be included in the project,' says Radial President, Peter Janis. 'Their vision of supporting music education for those in need is one we whole-heartedly support. They've been building on this vision and we are honoured to be part of their brand new recording facility.'
The James Burton Foundation Studio will be a professional level studio available to recording artists at standard rates, and available to donees without charge.
'I decided on the Workhorse because of its modular design, flexible use options, sound quality, and build quality,' says Thomas Detrie. 'Our Foundation is non-profit so I appreciate the ability to buy quality components in "bite size" as our needs grow and our budget allows.'
The James Burton Foundation's Workhorse is currently fitted with eight Radial modules: JDV-Pre (instrument pre-amp and DI), X-Amp (reamper), EXTC (guitar effects interface), PhazeQ (phase adjustment tool), two PowerPres (mic preamplifier) and two Komits (compressor-limiter).
Detrie has already been working with the new gear: 'The Workhorse is such a pleasure to use, and I am still discovering the great potential of the modular design and connectivity options. The modules sound great! I plan to add new ones and a second chassis as soon as the budget allows.'
James Burton is also encouraged to have Radial technology as part of the James Burton Foundation's studio programme: 'Workhorse is a great addition to our recording studio and we look forward to a long working relationship with Radial Engineering.'
More: http://jamesburtonfoundation.org
More: www.radialeng.com