International systems integrator TSL is to open a permanent base in Singapore.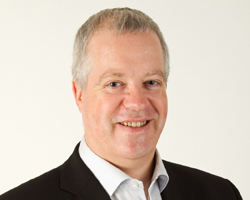 The new centre will be managed John Wigglesworth, previously head of production and postproduction at Star TV in Hong Kong from its launch in 1991 before taking on a key role at Ascent Media Singapore in 1995 when the company constructed the largest outsource creative services facility in Southeast Asia. In 2004 he established his own consultancy, advising international clients such as Technicolor and Red Bee Media on their broadcast and digital media strategies in the region.
'Asia is likely to see healthy growth in the coming years, with expanding economies in countries such as Vietnam joining the massive growth in India and China,' says TSL MD, David Phillips. 'As we showed in the Middle East with the investment in our Dubai facility, it is vital to commit to a market through an on-the-ground presence.
'John Wigglesworth knows the regional market well and has significant experience translating the commercial and creative aspirations of broadcasters and content distributors into practical technology solutions,' he adds. 'He is the perfect choice for TSL and will, I'm sure, be a great ambassador for the company.'
'The pace of change in Asia is relentless, both new and incumbent media players have to react fast to avoid losing audience share to innovative distribution platforms and disruptive markets,' Wigglesworth says. 'These companies increasingly value knowledgeable, independent advice when scoping a project, re-defining workflows, creating solutions, integrating increasingly IT based systems then delivering long-term support and these are exactly the skills that TSL is known for. I am looking forward to the challenges of establishing TSL in Singapore and bringing their experience and expertise to clients in the region.'
More: www.tsl.co.uk