Having hosted recording sessions for artists including the Beatles, The Who, Pink Floyd, Deep Purple and Queen, today's De Lane Lea has moved closer to its roots (it was set up in 1947 to dub English films into French) now handles sound postproduction work for feature films and television.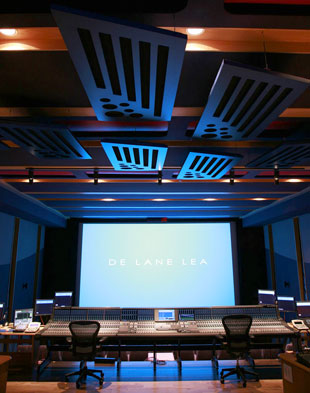 Headed by chief engineer Paul Jarvis, De Lane Lea's engineering group recently undertook an extensive studio refurbishment, which included Meyer Sound Acheron 80, Acheron LF, Acheron Studio, HMS-10 full-range two-way loudspeakers, Galileo, SIM, X-800 subwoofers, refurbished consoles, new fabrics and acoustics, and involved close collaboration between Meyer Sound, Munro Acoustics, and consultant Dennis 'Wiz' Leonard. To help bridge the studio and listening environments, it has recently installed Meyer Sound Cinema Experience systems in Studios 1, 2 and 3.
The move makes De Lane Lea the first postproduction facility in Europe to switch to these systems. 'Switching to Meyer Sound is virtually unprecedented in our industry, yet, it made complete sense,' says General Manager, Mike King. 'Everyone who has visited the facility can hear the difference.'
Cinema Experience from Meyer Sound is a line of sound products and solutions for cinema that provide engineers with precise coverage for sound design and dubbing through to exhibition. Other postproduction facilities presently using Meyer Sound include Francis Ford Coppola's Zoetrope Studios, ImageMovers Digital, Skywalker Sound and a studio in Universal City, California.
'I'm really impressed with the clarity and dynamics of the systems, and by their ability to translate successfully to more traditional cinema monitors,' says Jarvis. 'Design and build quality are first-class, and the digital signal processor user interface is very intuitive and powerful.'
De Lane Lea can claim Oscar-nominees The Fantastic Mr Fox and Wallace and Grommit: A Matter of Loaf and Death, and The Chronicles of Narnia: Prince Caspian, among its projects.