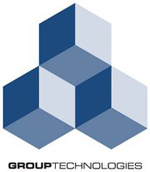 Apex Audio has appointed GT Pacific as its exclusive distributor for Australia.
'The Apex Audio product range brings a plethora of solutions suitable for the highest levels of commercial installations, broadcast, and touring,' says GT Pacific Marketing Director, Anthony Touma. 'With innovative solutions including cutting-edge speaker management systems, hardware gates, limiters and equalisers, as well as exceptionally high-quality active direct input units, the Apex Audio brand is destined to enjoy widespread success in Australia.'
The decision for GT Pacific to acquire the distribution for Apex Audio came from a thorough analysis of the national marketplace and its current expectations. 'Many products provided in the Australian market lack the combination of sonic purity, practicality, reliability and a competitive price point,' he continues. 'Seeing the high demand for no compromise outboard solutions that could be used seamlessly in both commercial and live environments, Apex Audio quickly surfaced as the ideal brand. The choice was further cemented by its long-time pedigree and firmly established following in the thriving European market.
'With Apex Audio now on board, GT Pacific is armed with an even more complete range of products to assist consultants and production companies with a wider array of application specific solutions end-to-end.
'Initial feedback has been extremely positive and GT Pacific is very excited to see Apex Audio rollout across venues, broadcasting stations, stadiums and music festivals over the coming summer.'
'This is a very important market for Apex,' adds Apex Marketing Manager, Jeroen Sierjacobs. 'The addition of the Intelli-X2 range means that we have a great deal to offer and securing such high quality distribution means that engineers in Australia can take full advantage of our new lines.'
More: www.gtpacific.com.au
More: www.apex-audio.eu