The Metropolis Group has taken ten Sonnox Oxford Limiters and ten Oxford EQs.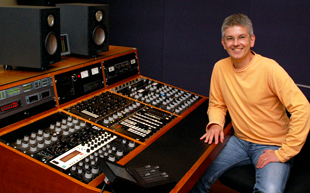 The substantial investment in Sonnox plug-ins was vetted by Crispin Murray, Technology Development Manager at Europe's largest independent mastering facility: 'We test drove a good number of plug-ins and Sonnox were the ones that everyone seemed to come back to,' he says. 'Because they were the most transparent of all we tried, they are now installed in all ten of our mastering suites.'
'Transparency is particularly important with loudness,' says Mastering Engineer Miles Showell. 'I don't think we're mastering any louder than we used to. We won't go down the "level at all costs" route, but you do need to compete. If your stuff isn't loud enough, clients will just go elsewhere. It's better that we do it as cleanly as possible, rather than just smash the hell out of something, to get it loud. The Oxford Limiter is the cleanest one we have. I use it on probably 85 per cent of my work and have come up with a setting with a slight tape compression feel to it, which makes things sound really nice.
'We like the fact that it doesn't run out of steam quickly,' he adds. 'If you push things really hard some other bits of kit we use do. Especially with vocals, which tend to tear and break up. The Oxford Limiter doesn't get all crispy and nasty when you push it hard.'
'We're also impressed that the Limiter doesn't effect stereo imaging,' says Murray. 'The width and ambience stay the same, so the room doesn't suddenly get smaller.' 'It's also respectful of transients,' Showell interjects. 'It tends not to push drums back into the track, so you still get the attack. Occasionally when you're getting into stupid levels, which sometimes we're required to do, other limiters will just tuck everything in, pushing the drums back into the mix and making it all just sound smaller. The Oxford Limiter doesn't. Your transients remain intact. And, it doesn't just crush the whole thing. Quite a mean feat, pretty impressive really.'
More: www.sonnoxplugins.com