For the past 18 months, a group of sound designers have been working to address the lack of a professional body representing sound designers working in the UK. Now they have it, in the form of the Association of Sound Designers.
Through a series of meetings held at the National Theatre, the Royal Court and the Royal Exchange, they have discussed what the association should do and how it should work. These have attracted the participation of 60 of the country's leading sound designers, as well as representatives from hire companies including Autograph, Blitz, Mac Sound and Orbital; manufacturers including d&b audiotechnik and Duran Audio; and educational institutes such as the Central School of Speech and Drama.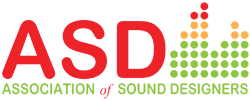 'The meetings were a great opportunity for a lot of sound designers to meet up, some for the first time, and discuss relevant issues such as emerging technologies, peer and public education, parity of pay and how to raise the profile of the role of the sound designer in the eyes of the industry and amongst the public,' says Gareth Fry, Chair of the newly-elected Board of Trustees of the Association of Sound Designers.
Interest in the association has grown rapidly, with the website receiving more than 4,500 hits and the mailing list growing to over 150 subscribers in six months. The Association of Sound Designers (ASD) will officially launch at the Plasa Show in September.
The ASD will provide a range of membership categories to include everyone working in the UK theatre sound industry, whether as a sound designer or not, as well as categories for students, businesses and other organisations.
Professional Members of the Association of Sound Designers will benefit from:
Appearing in a public directory of sound designers
Regular news updates relevant to the sound design community
Private discussion forums to discuss sensitive topics
Use of an ASD approved rider to append to their contracts
Access to our private Wiki knowledge-base on sound design
Training sessions organized by the Association of Sound Designers
Printed magazine every three months