A high-spec refurbishment of the PlantaSónica2 Recording Studio in Vigo, Spain, has been completed, placing an Audient Zen automated console at its centre.
Originally designed by British acoustician Philip Newell and built by Reflexion Arts in 1997, the studio has attracted an international clintele. 'Customers come from all over Europe to see and listen to what could be achieved in properly treated rooms,' confirms ' says Sergio Castro of Audient distributor, Reflexion Arts. 'It's great to see the studio have a new lease of life, not least because we often take customers to the studio for equipment demonstrations.'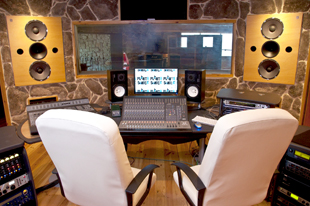 A compact, classic recording and mixing console, Audient's Zen combines analogue mixing with flexible DAW integration, blending the two formats in a mixing desk for modern recording.
Complementing the Audient hardware are converters by Lynx, Apogee and Digidesign, and new components have been fitted in the Reflexion Arts monitor systems. In addition, new air conditioning and ventilation systems have been installed, new fabric mounted on every wall and sleek AKA Design furniture used to house the equipment.
With the Zen console, the studio runs Pro Tools, Sequoia 11, 9 Logic, Nuendo 5, Cubase and Samplitude Pro 11 supported by Neve, Daking, Manley, TL Audio, Brent Averill, Raindirk and Audient preamplifiers. Processing duties fall to Neve, Daking, Empirical Labs TL Audio, Summit, Audient (Black Series) and Manley units, while the selection of microphones includes medals from Neumann, Violet-Design, AKG, Sennheiser, Sanken, Earthworks and Shure.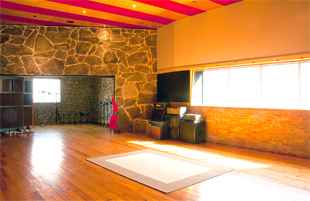 Owned by the recently formed Planta Sónica company and managed by 29-year-old producer Pancho Suarez (recently nominated for best record producer in Galicia), the world-class studio has been totally transformed following the refit.
'It's a great space again – even better than before,' says Castro. 'There's direct daylight streaming into all three of the rehearsal rooms, offices and bar area. The control room is now fantastically equipped, too – it's going to make a great centre to bring customers again'.
More: www.plantasonica.es
More: www.reflexion-arts.com
More: www.audient.com