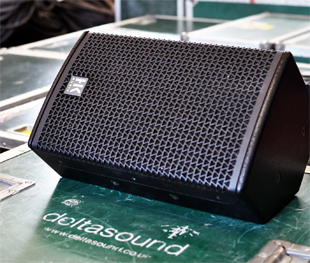 HK Audio's Gulf distributor Melody House has supplied a further 16 CT108 cabinets to Dubai-based rental firm, Delta Sound.
Serving major production and equipment rental companies from its base in the UAE, Delta Sound has recently established a branch office in Doha, Qatar.
In addition to the opening of the Atlantis Hotel, George Michael, F1 concerts in Abu Dhabi and numerous corporate events, Delta Sound was involved in the epic grand opening of the Burj Khalifa. 'The CT108s have received great response from the market for their compact size and quality,' says Dino Drimakis, Business Development Manager at Melody House. 'We expect the HK Audio brand to have a greater presence in the Middle East live sound market because of this great reference.'
The CT 108 is a compact, passive public address/full-range speaker cabinet. Featuring a dual-purpose housing, it may be used at FOH or for delay, as well as for stage monitoring.
More: www.deltasound.co.uk/dubai
More: www.melodyhouse.ae