Midas has named Boomerang as its new distributor for Portugal.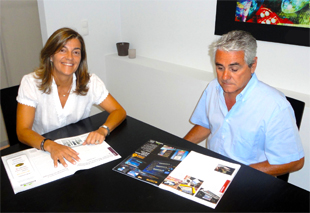 The newly-formed company has been set up by Carlos Cunha, formerly a director of Midas' previous distributor Electrosound, with more than 30 years' experience in pro audio. 'Midas and Klark Teknik are brands I have the highest respect for, due to the long experience I have with this company, and the team of excellent professionals and friendly people that work there,' he says. 'Midas produces the best mixing consoles in the world so I am very proud to be part of this team again. It is a great pleasure to be back with my old friends after a short interval of time.'
According to Cunha, Boomerang has been formed to address the current the market: 'Today, a company needs to be very efficient and cost effective to be competitive enough to survive,' he says. 'Online prices are becoming a major issue for distributors. The competition is very different than in the past, and controlling company costs is more than ever a top priority for achieving success. We are very active in the pro audio industry, dealing with rental companies, installers, broadcasters and MI stores. We pay close attention to our customers, visiting them regularly and providing excellent after sales support for the brands we distribute.'
Boomerang has already sold its first Midas Pro6 to the Centro Cultural de Belém, near the centre of Lisbon, where it will be used for a range of cultural events including theatre, film, dance, classical music, jazz and opera, as well as corporate events and conferences.
More: www.boomerang.pt
More: www.midasconsoles.com