Plasa has begun its call for nominations for the 2011 Gottelier Award.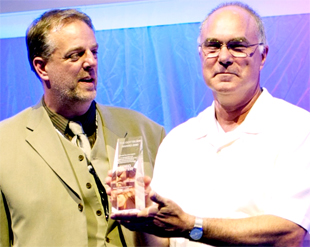 Presented each year during London's Plasa Show, the award was introduced in memory of respected lighting designer, product developer and industry commentator Tony Gottelier, who passed away in 2006, and recognises 'significant and sustained contribution to the advancement of entertainment, presentation or installation technology - whether in audio, lighting, rigging, staging, or any other related field' by an individual.
To date, the award winners include Tony Andrews of Funktion-One (2007), John Stadius of DiGiCo/Soundtracs (2008), Alex Cooper of Midas/Klark Teknik (2009) and Fred Foster of Electronic Theatre Controls (2010).
This year will mark the fifth Gottelier Award and is open to industry professionals to submit their reccommendations – who has a claim to be voted as this year's winner? What innovations are they responsible for? What impact have they made on today's industry?
Nominations will be accepted until 12.00 mid-day UK time on 29 July.
Nominations: www.plasashow.com/awards/gottelier