Creative Technology is bringing its Systems Integration (CT SI) division to the market.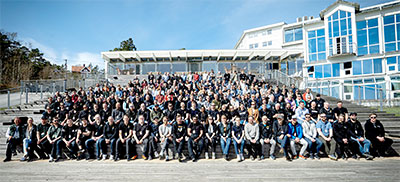 'CT is a coordinated global supplier and service company for the systems integration market and beyond, with the advantage of guaranteeing the same representation, expertise and dedication to any project, wherever it is in the world,' says Patrik Dejve, MD of CT Northern Europe.
'The skills and expertise within the CT Group are extensive and range from immersive audio, video and lighting to LED volumes for virtual production. And because we are part of the NEP Group, we have their vast and varied network to call upon, too, which allows us to handle specialist broadcast installations. This gives us a unique offering and the ability to handle any project, anywhere.'
'Creative Technology is well-known for its spectacular productions in the world of live events, but even though our work in the systems integration market has been happening for some time now and is equally impressive, so far it has been much less visible to the market,' adds CT EME CEO, Dave Crump.
Creative Technology has global support from the NEP Group, with support for clients around the world from 32 offices in 17 countries. In addition to dedicated Creative Technology facilities, the company has additional in-house resources across broadcast, media solutions, live events and systems integration.
CT SI has already completed multiple projects in immersive and experiential venues, as well as sports, corporate, high-end residential, retail broadcast/XR and studios.
More: www.ct-group.com/si