Once home of the first worker-production textile co-operative in England, Nutclough Mill has been the global headquarters for Calrec Audio for the past two decades.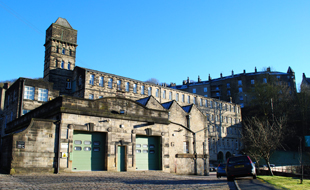 Built in 1797 and located in Hebden Bridge, the Mill sees the design, manufacture, testing and despatch of Calrec audio consoles – but the large-scale expansion that has taken place over the past six months means that the company has outgrown the historic building.
Calrec's workforce has grown by almost 50 per cent over the past two quarters, including an expanded sales team. The largest increase in R&D, where ten C++ and five Java software engineers have been appointed. The department has also benefited from two new Project Managers – one in new product development, and one in software.
As a result, the new Pennine Building houses 40 staff, including all new recruits, and is a dedicated centre for R&D development, taking on all of Calrec's software-related disciplines. It also serves as an R&D test facility.
More: www.calrec.com