AtlasIED has appointed Intersonic AB as its agent in Scandinavia.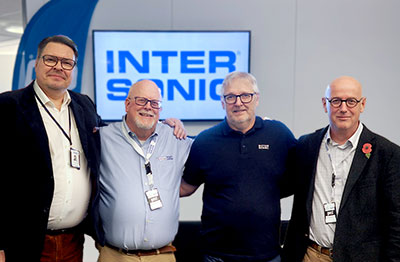 The Intersonic AB team will sell and distribute AtlasIED audio products and liaise with AtlasIED's US headquarters, and integrators, distributors and users in Denmark, Finland, Norway and Sweden.
Headquartered in Bromma, Sweden, Intersonic AB is a distributor of professional audio, light and image solutions for live productions, corporate, hospitality and retail.
Founded in 1997, Intersonic represents top A/V brands and has strong relationships with regional integrators and customers. The company offers A/V technology solutions for a range of customer needs, including large-scale and small event productions, to in-business displays and audio.
'Intersonic has an excellent track record with deep experience and relationships in the Scandinavian A/V market,' says AtlasIED VP of Sales, Michael Peveler. 'With our growing customer base in the region, Intersonic is ideally suited to help meet our goals and serve our Scandinavian integration partners and customers.'
'We are extremely pleased to add AtlasIED to our portfolio of audio products and represent the company's products to customers in Scandinavia,' says Intersonic Audio Sales Manager, Anders Schärer. 'AtlasIED products are known for their quality and reliability, and the Intersonic team is proud to help extend its reputation for excellence in customer service to support customers in the region.'