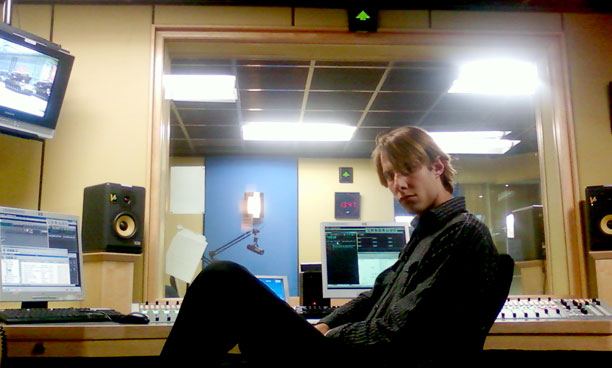 Prism Sound has named Johannesburg-based Specialized Engineering Group in Media Advancement (SEGMA) as the exclusive South African distributor of Sadie and Prism Sound recording and post products.
A young and innovative company, SEGMA has already built a strong reputation for identifying issues that face the South African media industry and finding means to resolve them. The company is about to move to new premises in Johannesburg that will feature studios and final mix rooms, all of which will be used as demo facilities.
'We are a young company, and that gives us an enormous advantage because we are not afraid to innovate and try new strategies,' SEGMA Director Maldwyn Greenwood says. 'There is plenty of scope to increase market penetration for both brands and we certainly feel that the quality of these products will make them very popular with our customers, who include large scale-music production studios, broadcasters and educational facilities.
The ADA-8XR multichannel converter might seem expensive but when you combine Prism Sound's renowned build quality and sonic excellence with the fact that users can upgrade and redesign the unit configurations to accommodate new modules, you soon realise the advantages of buying a unit that is truly future-proof. For those who need a more cost-effective solution, Prism Sound's Orpheus FireWire computer interface is an ideal alternative and we feel very confident that our customers will welcome this product with open arms, especially in the professional environment where time is money.'
SEGMA is handling the entire Sadie range, including the new Sadie 6 software. This allows audio professionals the opportunity to access the power and flexibility of Sadie recording and editing from any computer running Microsoft Windows with ASIO compatible audio hardware, as well as existing Sadie 5 hardware platforms. Greenwood hopes that educational facilities in particular will recognise the benefits of Sadie 6 as a training solution – and that this, in turn, will allow the brand to establish itself with the engineers of the future. 'The workflow in Sadie allows users to be much more effective with time management, and this is something that we can see appealing to all our customers, especially those in broadcast and postproduction,' Greenwood says. 'We are also very keen to introduce Sadie LRX2 location audio workstation to the South African market because it is such an outstanding product. The fact that it can record 64 Madi channels is going to take the market by surprise because we have nothing locally available that can even begin to compete in its size."
Jody Thorne, Prism Sound/Sadie sales and marketing manager, says: 'We look forward to increasing brand awareness and sales for Prism Sound and Sadie in South Africa. This is a key territory for us, and one in which we feel sure we can significantly increase sales. SEGMA places high importance on service and after sales support, which dovetails nicely with our philosophy that customer support is vital if you want to build and maintain a strong brand reputation.'
More: www.prismsound.com