Part of Planet, a global technology leader promising 'the ultimate customer experience to the hospitality industry worldwide', the Hoist Group chose Bose Professional audio components for its recent fit out of the Fairmont Windsor Park Hotel just outside London.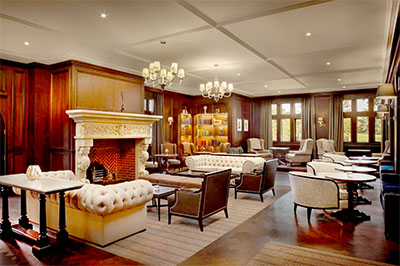 The opening of the Fairmont Windsor Park Hotel marks the arrival of one of the newest luxury, five-star hotels in Europe. Featuring spacious rooms, spa facilities and enticing restaurants, every aspect was designed to put the wellness of each guest at the heart of the experience. Located next to Great Windsor Park amidst 40 acres of green space and a tranquil lake, the hotel represents the ultimate escape from the city, within easy reach of Heathrow Airport and Central London.
'The quality of sound is a key part of our guest experience,' says Arora Group CEO and Chairman, Surinder Arora. 'I've been using Bose equipment for many, many years and always been so impressed with the quality. The equipment is the best, and we like to have the best at Fairmont Windsor Park.'
The Hoist Group specified Bose technology to serve the hotel's 26 zones, installing more than 160 audio units throughout the property, and a further 250 loudspeakers in the guest rooms, The result is an intricate and robust example of how hotels can use sounds to create and enhance the complete guest experience.
'We knew that an expansive and in-depth audio solution from Bose would uphold the integrity of this luxury experience,' says Hoist UK – Planet Group Senior VP of Sales & Business Development, Phil Campbell. 'Bose quality and manufacturer support offered as a preferred pro partner enables us to guarantee the best and most reliable audio solution for all our clients.'
A combination of EdgeMax EM90 and EM180 loudspeakers with a variety of FreeSpace FS and DesignMax loudspeakers, driven by PowerMatch and PowerShare power amplifiers provides audio tailored to each the spaces. Engineered for high-quality performance in both background music and PA/VA roles, the FreeSpace FS and DesignMax loudspeakers readily integrate into a variety of interior aesthetics, combining performance and design.
'It's about giving our guests that special experience, beyond the quality of the furnishings and the variety of spaces,' Arora says. 'The experience our guests will enjoy, in one word, is magical.'
More: https://pro.bose.com