Flipside AV has arrived in the UK's A/V installation market, marking a changing business model for the London-based systems integrator, Flipside Soundsystem, which sees the company close its rental business to focus on installed A/V projects.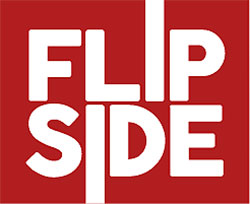 'This name change has not happened overnight, it is the result of a gradual shift in our priorities at Flipside,' explains Flipside AV MD, James Cooper. 'As we have evolved as a company, the A/V installation side of the business has gone from strength to strength, and become the main driver for where we see our future.'
Accompanying the change of name, Flipside AV has also redesigned its website to provide a clear indication on what the company does. The redesign covers the range of services Flipside AV now offers, as well as the solutions it can provide and the venues that it will typically serve. In addition to this is a series of case studies and insight articles that provide a greater understanding of the way that the company works.
'The new website provides a much better reflection of who we are as a company and what we can do,' Cooper says. 'We have loved going back through some of the amazing projects we have worked on to put together the case studies, while the ability to share some of our insights into A/V integration has been an interesting process for the whole team.'
With the new site launched and the name change official, the Flipside AV team are looking forward to the start of a new era of growth for the A/V installation specialists. 'This is a very exciting time for Flipside AV,' concludes Cooper. 'We have made huge strides over the past few years, but we are only at the start of what is set to be a long and successful journey for a team that is fully focused on the A/V installation market.'
More: www.flipsideav.co.uk