Opened two months ago, Orlando restaurant and nightclub Draft opted for dBTechnologies loudspeakers as the basis of its sound system.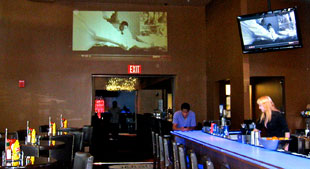 Describing itself as a casual dining-lounge, Draft Orlando offers lunch, dinner and late night drinks with a backdrop of energising tunes, the venue's sound demands vary with its operation. Comprising 12 dBTechnologies Arena 12 speakers, the main system was specified by Owens AV Design.
Located directly across from the New Orlando Amway Center auditorium and featuring more than 25 speciality beers from around the globe, Draft has found the installation instantly successful. Bob Owens, owner and audio equipment installer confirms the ease of installation and that he customer 'is really happy' with the sound quality'.
The Arena 12 from Italian manufacturer, dBTechnologies is a high-performance, two-way loudspeaker, enabling versatile use in professional applications. All high/mid units from the Arena range use a multipurpose multilayer birch housing, and offer a pole mount, 12 flypoints and a slanted backside for monitor applications.
Built from the ground up, casual dining lounge Draft Orlando boasts a host of other technology including Panasonic LCD televisions and Kramer video switching alongside the dBTechnologies boxes.
More: www.draftorlando.com
More: www.dBTechnologies.com