PMC has announced the appointment of Serious Music as its new distributor in the Caribbean, covering territories including Barbados, Jamaica, and Trinidad and Tobago. The company will represent PMC's full studio products range of loudspeaker, including its recently introduced compact close- and midfield monitors.
Founded in 2000 by Wayne Butcher, Serious Music supplies high-end audio products and services to recording professionals and audiophiles. Among the many brands it represents are Artnovion, DALI, Entreq, Hegel, IsoAcoustics, Pro-Ject Audio, REL, Roon, Solid Tech and SVS.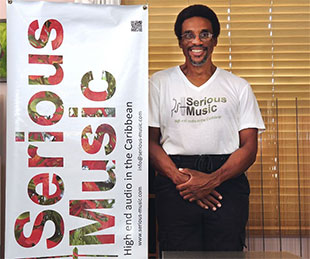 'The expansion of our distributor network is enabling more people to access our high-quality monitoring products,' says PMC CEO, Jeff Willcocks. 'As well as offering demo facilities, Serious Music also has exceptional local knowledge and is well placed to supply PMC products to customers throughout the Caribbean.'
Butcher will work closely with Dan Zimbelman, PMC's Senior Export Business Development Manager, to introduce new customers to the PMC range.
'PMC gives me with the ability to supply high-end monitoring systems for quality-sensitive music production studios,' Butcher says. 'I am currently working to promote the brand and ensure it gets the recognition it deserves in this market.'
Despite the Covid Pandemic depressing the region's economy, Serious Music has already made its first PMC sale – to a dealer in Barbados who is promoting the company's product range there.