Since reopening in July – and following the worst period in the live event sector's history – our industry was working incredibly hard to recover and made great progress. Whilst it was not plain sailing nor 100 per cent recovered, theatres, gigs and events proved their resilience, and many were looking forward to the boost of the traditionally strong December trading when most generate around a third of annual revenues.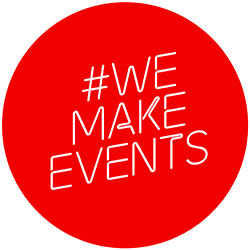 According to Andy Dockerty, MD of UK-leading production and equipment hire company Adlib, 'November business was 'pretty much back to normal' in terms of revenue, but the arrival of the Omicron variant and the renewed uncertainty that it brings has set that recovery back overnight, and the live events supply chain finds itself collapsing again with many businesses reporting cancellations of around a third of their bookings over the next quarter.'
We are seeing countless theatre productions and concerts cancelling due to staff sickness and absence, and tours are being postponed, curtailed, or delayed as once again the risks are too great, the uncertainty is devastating. In addition, the Government mixed messaging has meant consumer confidence has crashed again, so customers are cancelling in fear of the unknown.
In effect, this is lockdown by stealth and default across hospitality and live events; both sectors being closely linked by the high hospitality sales driven by live events.
As a result, #WeMakeEvents is calling on Government and local councils to urgently provide sector specific support (alongside the hospitality sector) and to make sure the events sector is not forgotten or overlooked, as much of it has been over the past 20 months.
To protect an industry that is the envy of the rest of the world and was worth £70bn to the UK economy pre-pandemic, we call for an immediate package of measures to mitigate the instant losses being incurred across the sector including:
· Distribution of remaining CRF funds and local authority grants
· Instant rates waivers for businesses
· Holidays on loan repayments
· A Government provided 'cancellation fund' that the industry can draw on in the absence of Covid insurance. (Not only is the Government-backed insurance scheme not triggered unless there is a national lockdown, it is unsuitable or unavailable to most)
· A support scheme to protect company employees and freelancer wages
The journey to recovery was far from over, even before Omicron, in that there is still a massive skills shortage from specialists leaving the industry over the past two years, and a mountain of debt to be repaid by individuals and businesses. Most companies only got the green light to return to work on 19 July following 16 months without income, and only received around 12 per cent of the Culture Recovery Fund. And with huge numbers of freelancers missing out on any of the support packages, the sector is once again at tipping point.
More: www.wemakevents.com