Carl Tatz Design recently installed a PhantomFocus System at producer/engineer Sean Giovanni's The Record Shop studio outside Nashville.
'After trying all sorts of band-aid solutions for balancing the response of our control room, we decided it was time to commit to a permanent solution, and the PhantomFocus System was the absolute answer,' Giovanni explains. 'After hearing my system for the first time, I couldn't wipe the smile off my face, and my ears were rejoicing.'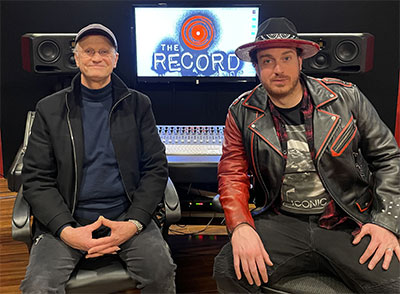 'Installing one of our systems in an existing control room is a different animal compared to the procedure we use for our PhantomFocus MixRoom designs, but it can be very successful once we cross the ts and dot the is to make the space PhantomFocus-ready,' says studio designer and PhantomFocus System creator, Carl Tatz – a claim corroborated by the testimonials on the Carl Tatz Design and PhantomFocus websites.
'Once I was able to put the system to work on a mix, the imaging, low-frequency response and transparency made balancing and EQ decisions so much easier – there's no more compensating for the trouble areas in the room,' Giovanni continues. 'I can make confident decisions in both tracking and mixing, which has significantly improved the efficiency, consistency and quality of our productions. This investment is something that our clients "hear" more than "see".
'We took quite a while to pull the trigger on it, and I wish I had started with this solution from day one. Carl patiently guided us through the preparation process and made sure that every detail was PhantomFocus-ready. It's rare to receive this type of unconditional customer service these days. We are grateful for Carl and his amazing team.'
More: www.carltatzdesign.com
More: www.phantomfocus.com