Reckoning to be the world's first members' studio for musicians, artists, managers, labels and content creators, The Qube is home to 40 creative spaces – including studios for music, podcasts, video and photography, in addition to makerspaces for creative businesses – in West London. Aiming to empower aspiring and professional creators in their creative dreams, a partnership between the venue and Neumann now finds Studio 15 equipped with Neumann KH Line monitor loudspeakers, bringing world-class monitoring to The Qube members.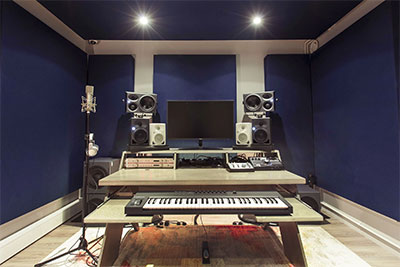 The facility was founded in 2018 by music producers Amin Hamzianpour and Nicholas Sonuga who wanted to merge the meaningful community of a members' club with the magic of a recording studio and the convenience of a co-working space.
'Building a community of industry-leading music producers and sound engineers, quality of recording and playback has always been at the forefront of our minds, which is why working with Neumann feels like such a natural partnership,' says Hamzianpour.
Studio 15 offers three separate 2.1 KH monitoring set-ups – KH 80 active DSP studio monitors with a compact KH 750 DSP subwoofer; KH 120s with a KH 750 DSP subwoofer; and KH 310 active studio monitors with a KH 750 DSP sub. Additionally, the Neumann U 87 studio mic and V 402 dual-channel preamplifier, and Neumann NDH 20 closed-back studio headphones are available for tracking, mixing and critical listening.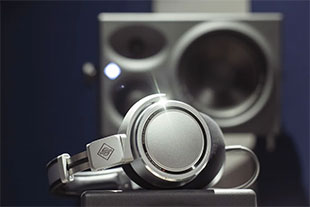 'We quickly realised that Neumann having a physical presence at our flagship site would have great value for both brands – for Neumann, to be on the ground in front of hundreds of top-tier professional music creators, and for us to offer members a taste of the full Neumann experience,' Hamzianpour says.
The partnership has seen Studio 15 become the most booked studio at The Qube late this year, with 211 hours used. 'Our members have fallen in love with it,' Hamzianpour says.
Platinum-selling recording engineer, mixer and producer Dukus agrees: 'It's my favourite room; most of my bookings are going to be in there now. It's one of the main reasons why I love coming to The Qube.'
'It's a lovely space to work in with an incredible vocal chain ready to go. Also, it's great to know that you're hearing all the details with the range of monitoring options,' concurs mix/mastering engineer Oli Som, who has worked with Marie-Mai, Louane, James Blunt, Louise Attaque, Newton Faulkner and Robbie Williams among others.
Hamzianpour is confident that a partnership with Neumann will bring many more successes to both companies.
'We're expanding to multiple sites in the near future and would love to work closely with the team in designing more bespoke Neumann studios in different territories,' Hamzianpour concludes. 'We are also launching an incubator programme to support emerging talent, which is something else we look forward to working with the Neumann team on. In short, there are plenty of great opportunities for both brands to collaborate on and we are thrilled to be working together with such an iconic brand.'