ARX Systems recently supplied a large quantity of USB Ultra I/O audio interfaces to multiple campuses of the Australian Catholic University (ACU). The USB Ultra I/O was chosen by the ACU as part of a series of campus-wide A/V upgrades designed to facilitate remote and blended learning from each lecture room.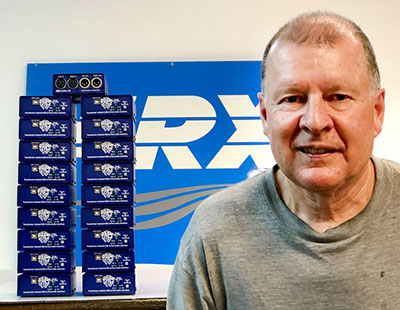 ACU Audio Visual Systems Administrator David Prentice headed up the project, along with colleague Douglas Simpson. 'What we wanted to achieve at ACU, which most other univertities are also doing, is being able to use Teams/Zoom in our existing lecture rooms, to facilitate remote/mixed teaching,' Prentice says. 'We are using the ARX DI boxes to take microphone audio out of the Crestron DMPS [Digital Media Presentation System] and feed it to the PC, so that Teams/Zoom and other software can use the microphones in the space.'
The ARX USB I/O range has been a popular choice for university lecture theatres as the standard digital/analogue pro audio interface between any USB equipped computer and the balanced inputs and outputs of professional sound systems. The latest version, the USB Ultra I/O, is a true 24-bit, high-resolution, plug-and-play, USB two-channel play and record digital/analogue interface with five selectable sample rates out to 192kHz. The USB Ultra I/O features fully transformer balanced inputs and outputs that provide the isolation required to eliminate earth loops and ground hum, making it ideal for transporting microphone audio to a PC.
'We chose this box as it was well priced, well built, and just did the job,' Prentice explains. 'We had a few small teething issues with other similar products so, by just adding this box and a camera to the room, we were able to enable the remote/mixed teaching relatively quickly.'
The ARX products were supplied to ACU through three of their preferred suppliers – East Coast Audio Visual P/L, Fredon Technology P/L and Insight Systems Group P/L.
More: www.arx.com.au