Renkus-Heinz has struck an agreement with professional audio and video solutions distributor CUK Audio to bring the US loudspeaker manufacturer's systems to installations across the UK and Ireland.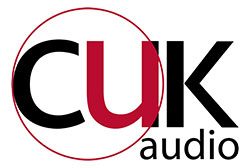 The Renkus-Heinz portfolio features many product lines including networkable Dante-enabled active loudspeakers with environmentally friendly and integrator-friendly features that have found favour in permanent installations at auditoris, transit centres, sports venues, houses of worship and musical performance venues, as well as with the concert touring industry.
CUK boasts a great breadth of experience encompassing all aspects of the A/V industry, and puts this experience to work through system design, product demonstrations, training, commission assistance, and other capabilities that help integrators grow their businesses.
'The relationship with CUK will open new areas of growth for our traditional point source loudspeakers and our core technology, digitally steered arrays,' says Technical Sales Manager for Europe, Michal Poplawski. 'We are honoured to be working with a well-established company that is known to offer outstanding client support, and excited to reach a wider audience with our entire product portfolio.'
'This partnership gets to the roots of that age-old model where you connect great people with great products and get great results,' adds CUK MD, Stuart Thomson. 'As soon as I saw the product portfolio of Renkus-Heinz, the scale of the opportunity and benefits of working together became extremely clear. Further conversations on upcoming products and direction only added to the excitement, then when I met more of the team things just clicked. We are going to be able to bring the benefits of Renkus-Heinz to an array of new vertical markets – and have fun doing it.'