German audio metering specialist RTW has appointed Hanoi-based Danmon Asia as its sales partner for the Vietnam market.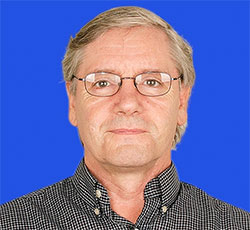 'This cooperation marks a signification step for Danmon Asia to serve more customers in broadcast and other professional sectors,' says Danmon Asia MD, Bjarne Pedersen. 'Being authorised by RTW, we will be able to approach a wider range of customers with top-quality products at very competitive price points. RTW products fit very well with our current product portfolio so we can cater for a variety of customer segments. The integration with AoIP is an extremely important factor, including Dante, Ravenna, AES67 and SMPTE ST2110-30, as our customers increasingly demand products that will integrate seamlessly in networked audio solutions.'
Serving audio operations in professional broadcast, production, postproduction and quality control, international emerging markets are key to RTW's declared strategy of becoming the preferred audio metering company globally.
'We're very pleased to welcome Danmon Asia as our Vietnamese distributor,' says RTW CEO, Andreas Tweitmann. 'Danmon Asia is a major and well-established pro audio distributor, and we consider their experience with the broadcast market, as well as other professional audio segments such as postproduction, is a perfect match for our audio metering and processing range of products.'