Powersoft has announced the arrival of two new certified courses on its website – course 201i and 201t build on those already available, offering a more extensive study of Dynamic Music Distribution systems, and the company's the Mezzo amplifier platforms and WM Touch.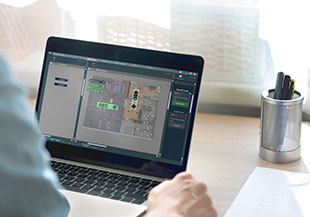 The 201i course extends the path begun with course 101i, completing the explanation of all the windows and functions of ArmoníaPlus with networking and control through third-party plug-ins. The 201t course introduces Interactive Tuning, a tool that uses the potential of Smaart v8, allowing users to measure and align audio systems both on- and off-line. There are also lessons on networking, and a more in-depth exploration of ArmoniaPlus.
The PowewrSoft E-Learning platform is designed to offer a one-stop destination for online training. The courses provide sound engineers, integrators and A/V technicians the advantage to learn directly from Powersoft's experts and gain certification upon completion. 'Created by our in-house experts, these courses are for anyone working in the professional audio market, so they can operate with specialist understanding on audio systems, and gain an expert's insight into our audio products,' says Education & Application Engineer, Thiago Terra.
The courses cover two main areas of the audio market, Live Sound and Install, and are split into basic, intermediate and advanced levels. In the Live Sound and Install courses, users are taught how to use Powersoft's products to deliver the best sound quality to future audiences. As well as providing an overview of ArmoníaPlus, the courses give users a complete overview of how to build effective sound systems that can be tailored to the specific needs of the installer.
'These follow-on courses give users across the audio industry a chance to build upon their knowledge and gain new skills when installing audio systems and using Powersoft products,' Terra says. 'It's our hope that, with the launch of this Education Programme, we will be able to continue to support the audio industry's development.'