Shure has announced the launch of its Shure Shop website, offering UAE customers direct access to purchase products online.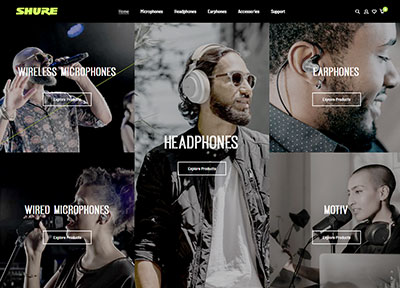 The new site enables customers in the UAE to buy a wide variety of Shure audio products, including headphones, earphones and wired and wireless microphones through a reliable and easy-to-use platform. These include MOTIV products, listening products and wired microphones.
'The new Shure shop is a platform that will bring Shure even closer to its customers here in the United Arab Emirates,' says Chicco Hiranandani, Director at Shure in Middle East & Africa. 'We are excited to launch this new e-commerce site and offer local customers direct access to Shure products in a reliable way.'
The new e-commerce site is expected to strengthen the company's relationship with music lovers and increases its commitment to support audio customers in the territory. The store promises a flawless user experience in which to purchase gear in a more direct and transparent way. Musicians, audiophiles and content creators now have the opportunity to browse Shure's latest products with respect to each customer's demands.
More: www.shure-shop.ae