Fender Musical Instruments Corporation (FMIC) has signed a definitive agreement of merger with PreSonus Audio Electronics, Inc.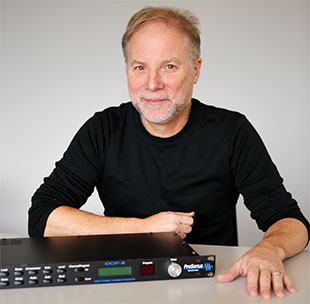 'We are thrilled to welcome everyone on the PreSonus team to the FMIC family and excited about the future growth opportunities available to both companies,' says Fender Musical Instruments Corp CEO, Andy Mooney. 'Our teams share the same passion for music, the same commitment to innovation and the same desire to inspire and equip current and future generations of artists'
Founded in 1995 by Jim Odom and Brian Smith, PreSonus specialises in recording and live-sound hardware and software. Throughout its history, the company has built innovative tools for musicians, content creators, producers and audio engineers.
'After more than 25 years PreSonus feels it has found the right partner to support us as we continue our growth,' says PreSonus CSO/founder, Jim Odom. 'We look forward to showing our current and future music community what this opportunity means for them.'
'I would like to extend our utmost gratitude to our loyal Baton Rouge and Louisiana community that have supported PreSonus for the past two decades,' adds PreSonus Chairman, Kevin Couhig. 'It has been wonderful being a part of this incredible journey with PreSonus. I'm excited to see what the future holds going forward'
With the acquisition, Fender envisages 'an ecosystem that seamlessly integrates hardware and software to create an effortless end-to-end experience for customers at all levels in their creative journey, and joining forces with PreSonus makes that possible'.
'PreSonus and Fender's combined vision, the way we see the future of music creation, and the fundamental alignment of goals has made this an exciting idea since the first conversation,' says PreSonus CEO, Jim Boitnott.