A new €1.5m world-class studio complex has opened on the outskirts of Vigo, on the northwest coast of Spain.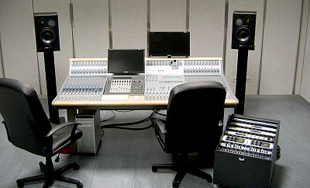 Called VigoSónico, the studio is centred on a 24-channel Audient ASP8024-CS console with Digidesign Command 8 and Pro Tools 9 HD. Designed and installed by Audient's local distributor Reflexion Arts, the desk is accompanied by a comprehensive selection of quality microphones and outboard gear.
'The Audient desk fits into this set-up perfectly,' Sergio Castro, of Reflexion Arts says. 'We have every confidence that its solid, professional appearance along with Audient's well-known sonic clarity will serve VigoSónico very well for many years.'
Council architects, David Carvajal and Juan Luis Pineiro oversaw the overall design, while the acoustic work has been the responsibility of Acusticontrol, an acoustic contractor from the area.
Already attracting the attention of local young artists, the Vigo council-funded facility was built from the ground up in a technology area of the town, with the premises offered free of charge to students that qualify. The complex comprises five equipped rehearsal rooms, three classrooms and a professional multitrack studio on the ground floor, plus free internet access and meeting-rooms.
'We're excited that an Audient console was chosen for this project and thrilled that the ASP8024 will play a key role in this facility, taking pride of place in what is expected to be the meeting point of the region's creative youth,' says Luke Baldry, Sales and Marketing Director at Audient.
More: www.reflexion-arts.com
More: www.audient.com