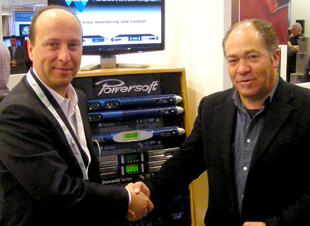 Appointed a new distribution partner for Italian amplifier specialst, Powersoft, Tecnimusica will represent the company in Portugal and Portuguese-speaking countries including Angola, Mozambique, Cape Verde, Guiné-Bissau, Sao Tome e Principe, Açores and Madeira.
Focused on the professional sound and lighting markets, Tecnimusica counts several decades of experience in these markets, and is able to offer high-quality equipment and services to sound and lighting professionals.
The comapny offers new digital technologies to meet the changing requirements of customers – and reckons to prevent them becoming overwhelmed with information and making expensive mistakes as a result.
Powersoft joins Tecnimusica's extensive equipment catalogue, which already includes Martin Audio, Renkus-Heinz, XTA, Radial, Audix, Reference Cable, Switchcraft, Manley, Rane and Ampeg
'We think we have found the right partner in Portugal to strengthen our brand presence through a very synergic organisation driven by the passion and enthusiasm that we like,' says Luca Giorgi, Global Sales Manager of Powersoft. 'This powerful combination will facilitate a fast increase in our market penetration, and we look forward to a very successful 2011 with Tecnimusica.'
More: www.tecnimusica.pt
More: www.powersoft-audio.com